High Flying Teams Start Here!
---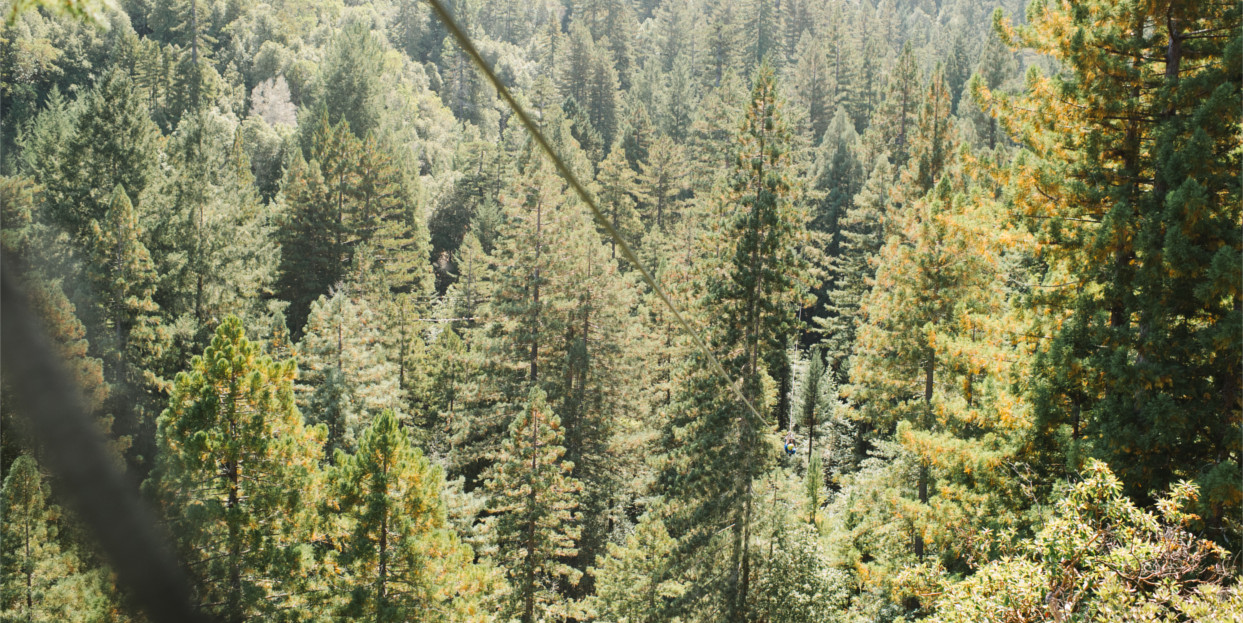 "You can learn more about a person in an hour's worth of play
than in a FULL DAY of conversation."
This was Plato's observation over 2000 years ago, and research has proven him right!
The best performing teams are teams that have good relationships with each other, and nothing promotes that quite like getting out of the office and having some fun together.
Sonoma Canopy Tours, in the heart of the majestic California Redwoods, is the ideal setting for your next business or group event. We offer a location that refreshes the senses and clears the mind. Add to that an amazing zipline adventure, and your team will be recharged, refreshed and reconnected.
If your team building day involves a meeting, we can host your meeting, feed you, and also facilitate your zipline tour. Our onsite meeting coordinator will help you plan the day and then make sure things move smoothly.
If you want adventure beyond the ziplines, we also offer a variety of options through other local companies we partner with for biking, canoeing and kayaking.
Bring your group for an incredible team building opportunity they will not soon forget!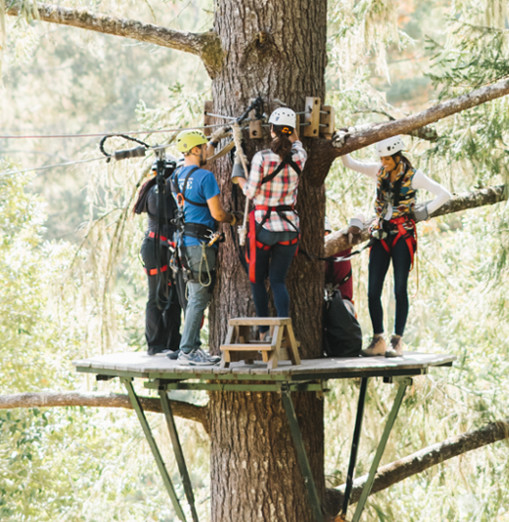 Corporate Team Building has been proven to help teams:
Build Team Trust
Learn to Work Together
Manage Conflict
Increase Collaboration
Create Memories
Increase Productivity
Overcome Obstacles
Learn to rely on each other
Improve Communication
Break Down "Silos"
Improve Leadership Skills
Why Choose Canopy Tours?
Two Simple Reasons: Location & Reputation.
Sonoma Canopy Tours has been successfully serving tourists and locals since the summer of 2010 in a setting full of natural beauty.
For More information on this incredible opportunity, download our Information Packet.
When you are ready to move forward, please complete this form and someone will get back with you soon!
https://sonomacanopytours.wufoo.com/forms/group-form/.
We would love to answer all your questions and help you create a memorable day for your team.
"As adults we are fearful of the judgment of our peers, which stifles our willingness to share what
we might perceive to be a 'crazy' idea. But these out-of-the-box ideas are an essential part of any
creative process. When people are willing to risk playing together, it removes barriers and creates a
sense of safety such that people are less worried about saying something foolish. The next thing you
know, people are solving problems that have kept them stumped for years."
Tim Brown, CEO of IDEO in a 2008 TED Talk
"Coming together is a beginning. Keeping together is progress. Working together is success."
Henry Ford