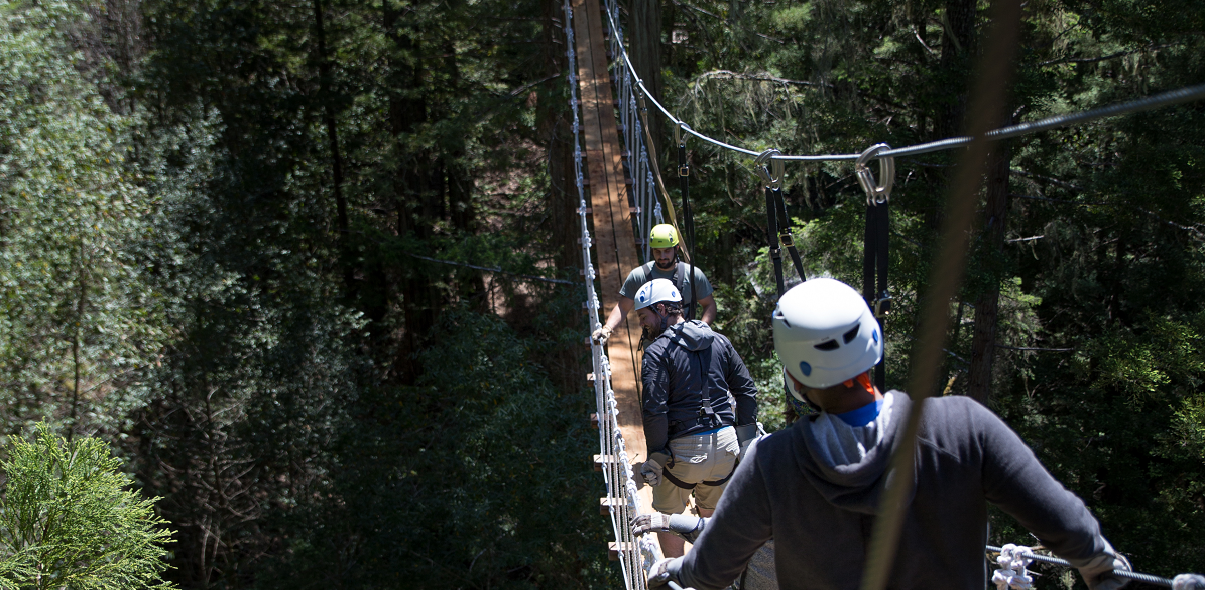 The mission statement of Alliance Redwoods Conference Grounds is to be a place of renewal where our guests meet the Creator in His Creation. We hope that our guests do not just encounter our values and ideas (such as re-creation, stewardship, hospitality), but that each guest encounters the living Jesus in some way. Wherever you are on your spiritual journey, we hope that your time at Sonoma Canopy Tours is more than just a fun morning or afternoon.
Take advantage of the scenery and tranquility of the forest, or ask yourself what it means to be alive as you soar through the canopy. Visit the Redwood Walk near the welcome center and meditate on the questions presented to you.
Spend some time during your visit to think about those questions you have about life & death, your purpose, and eternity.
We believe that God wants to have a relationship with you, and it is our hope and prayer that Sonoma Canopy Tours can play a small part in helping you get to know Him better.